SEA FREIGHT TO USA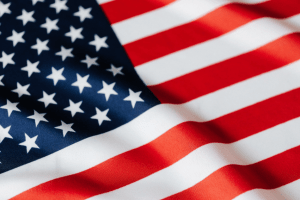 SEA FREIGHT FROM AUSTRALIA TO USA
Freight services from Australia to USA
Australia's best Shipping container rates to USA
Over 20 year's experience shipping cars to USA
"Are You Thinking of Moving to USA from Australia, ask about Self-Pack your own shipping containers"
View Larger Map   |    Get Directions
Welcome to CargoMaster, Australia's renowned sea freight specialists to USA
Also servicing: Africa, Canada, Europe, The Middle East, New Zealand, The Pacific Islands, Papua New Guinea, South America,
Our high performance team of sea freight service professionals offer many years' experience delivering shipping containers to USA
Cargomaster delivers self-pack containers all over the world.
CargoMaster: Your Reliable Shipping Partner for USA!
Sea Freight Services, Consolidated and Full Container Loads, and More!
Looking to ship your goods overseas? CargoMaster has over 20 years of experience in shipping containers internationally. We handle a wide variety of cargo from Australia to the USA, including heavy machinery, construction equipment, building materials, boats, and scientific equipment. Our international shipping services encompass both air freight and sea freight, and we work with trusted shipping companies throughout the USA. When it comes to moving your cargo to the USA, trust CargoMaster to deliver your goods quickly, cost-effectively, and safely.
Contact our team today to discuss your shipping needs!
The United States of America (U.S.A. or USA), known as the United States (U.S. or US) or America, is a country located primarily in North America. Spanning 50 states, a federal district, five major unincorporated territories, nine Minor Outlying Islands, and 326 Indian reservations, it is the world's third-largest country in terms of both land and total area. With a population of over 333 million, it is the most populous country in the Americas and the third most populous in the world. As a leading global superpower, the United States boasts a strong economy and plays a pivotal role in technological advancement and innovation. The phrase "United States of America" dates back to 1776 when it was first used in a letter by Stephen Moylan. Since then, the United States has grown to become a prominent nation, with Washington, D.C. serving as the national capital and New York City as its most populous and principal financial center.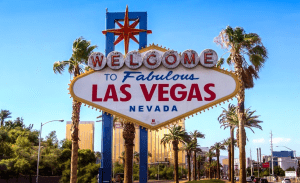 Covering a vast expanse, the United States exhibits a diverse range of climates. From humid continental in the north to humid subtropical in the south, the climate transitions across the country. The Great Plains in the west are semi-arid, while mountainous regions offer an alpine climate. The Great Basin is arid, the Southwest is desert, and coastal areas vary from Mediterranean to oceanic. Hawaii and parts of Florida, along with the Caribbean territories, have tropical climates. The United States truly encompasses a wide array of geographical features and weather patterns. With its economic might, the United States has a significant impact on the global stage. It boasts the world's largest economy by nominal GDP and is a leader in sectors such as artificial intelligence, pharmaceuticals, aerospace, and military equipment. Abundant natural resources, a well-developed infrastructure, and high productivity contribute to its economic success. The United States is also a major player in international trade, with China, the European Union, Canada, and Mexico being some of its largest trading partners. The country has free trade agreements and is home to numerous multinational corporations.
CargoMaster understands the complexities of international shipping and offers comprehensive services for shipping cargo from Australia to the United States. Whether you need full container load (FCL) shipping or self-pack international shipping containers, we have the expertise to handle your requirements. We provide weekly sea freight shipping containers from Australian capitals and can arrange delivery of empty containers for packing or packing services at our packing yards. Our shipping equipment includes various container options such as 20ft and 40ft containers, high cube containers, open-top containers, and flat racks to accommodate different types of cargo. CargoMaster's extensive experience in shipping to the USA ensures that your goods will be transported efficiently and securely.
When it comes to shipping to the USA, rely on CargoMaster's know-how and expertise. As a trusted international shipping company with an extensive network and over two decades of experience, we are committed to delivering your goods to the USA promptly and cost-effectively. Whether you require sea freight or air freight services, we have the solutions to meet.
USA International Airport: Washington Dulles International Airport
USA Sea Port: Port of Seattle
Contact us anytime at 1300 767 136 to discuss your requirements and experience the difference of working with a trusted and experienced freight forwarder to USA.
Typical Questions Callers Ask CargoMaster about Shipping to USA
"What is the estimated shipping time to the USA?"
"The shipping time to the USA varies depending on the origin and destination ports. The quickest transit time to Long Beach (Los Angeles) is approximately 38 days."
"What is the capacity of a 40′ container for shipping to the USA?"
"A 40′ container has a capacity of 60 cubic meters, which is equivalent to approximately a 3-bedroom house with extra space for a motor vehicle. Many customers opt for 40′ containers, especially when transporting a motor car. Please check with the customs authority of the specific country for further information."
"Is packing an international self-pack container challenging?"
"Packing an international self-pack container is quite straightforward. CargoMaster provides a complimentary brochure that explains how to pack the container securely."
"When do container ships depart from Australia to the United States?"
"Container ships depart on a weekly basis from Sydney, Melbourne, Brisbane, Adelaide, Darwin, and Townsville to the USA."
"Do you offer alternatives for cargo that exceeds the capacity of a shipping container?"
"CargoMaster provides various alternatives for oversized cargo, such as open-top containers for taller shipments, flat racks for out-of-gauge consignments, and break bulk services from Australia. To obtain a quote, kindly provide CargoMaster with the weight and dimensions of your shipment."
When importing vehicles, it is necessary to provide supporting documentation, such as purchase and delivery receipts, registration and insurance papers, and evidence of surrendering the vehicle for shipping.
If you do not qualify for concessions, you will be required to pay duty and GST.
SHIPPING CONTAINER DIMENSIONS

20 ft Standard Dry (8'6″ x 8′ x 20′)
Weight: 4500lbs
Max Gross Weight: 66,139lbs
Interior Dimensions:
Length: 19′ 5″
Width: 7′ 8-⅛"
Height: 7′ 9-⅝"
Door Opening:
Width: 7' 8-½", Height: 7' 5-¾"

40 ft Standard Dry (8'6″ x 8′ x 40′)
Weight: 8500lbs
Max Gross Weight: 66,139lbs
Interior Dimensions:
Length: 39′ ⅜"
Width: 7′ 8-⅛"
Height: 7′ 9-⅝"
Door Opening: Width: 7' 8-½", Height: 7' 5-¾"

40 ft High Cube (9'6″ x 8′ x 40′)
Weight: 8750 lbs
Max Gross Weight: 68,008lb
Interior Dimensions:
Length: 39′ 4"
Width: 7′ 7"
Height: 8′ 9″
Door Opening: Width: 7' 8″', Height: 8' 5"
BREAK BULK
OUT OF GUAGE AND PROJECT SHIPPING USA
CargoMaster offers weekly services for break bulk shipping and shipping large items overseas. These types of services vary greatly between shipment , this area of international shipping should be left to only a few true Australian heavy shipping specialists with many years' experience (like CargoMaster with 35 years transportation experience) Once again, you need to be very careful when choosing a international freight forwarders to handle the shipping of heavy items overseas this is a specialised transportation mode .choosing the wrong freight forwarder could be devastating and cost you heaps of money (there are plenty of stories of freight forwarders failing when it comes to shipping heavy machinery overseas.! The bottom line is Call CargoMaster if you need to ship heavy equipment from Sydney!

Dimensions of 20ft Flat Rack Container
Internal length 5.94 m / 19.5 ft
Internal width 2.35 m / 7.7 ft
Internal height 2.35 m / 7.7 ft
Tare weight 2,360 kg / 5,203.8 lbs
Payload capacity: 30,140 kg / 66,458.7 lbs
Cubic capacity 32.7 m³ / 1,154.3 cu ft

 Dimensions of 40ft Flat Rack Container
Internal length 12.13 m / 39.8 ft
Internal width 2.40 m / 7.9 ft
Internal height 2.14 m / 7 ft
Tare weight 5,000 kg / 11,025 lbs
Payload capacity: 40,000 kg / 88,200 lbs
Cubic capacity 62.2 m³ / 2,195.7 cu ft
At CargoMaster we strive to deliver cost effective sea freight services to business, government and private individuals.
"SAVE MORE, SAVE TIME" with CargoMasters' international self-pack shipping consolidation services to and from USA.
CONTACT OUR TEAM TODAY CARGOMASTER WILL SAVE YOU TOO!
info@cargomaster.com.au
1300 767 136
CALL NOW! … with CargoMasters' international self-pack shipping consolidation services to
USA!