SEA FREIGHT TO EUROPE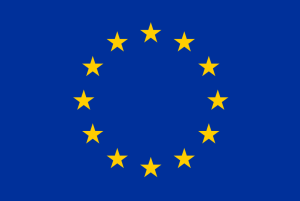 SEA FREIGHT FROM AUSTRALIA TO EUROPE
Freight services from Australia to Europe
Australia's best Shipping container rates to Europe
Over 20 year's experience shipping cars to Europe
"Are You Thinking of Moving to Europe from Australia, ask about Self-Pack your own shipping containers"
View Larger Map   |    Get Directions
Welcome to CargoMaster, Australia's renowned sea freight specialists to Europe
Also servicing: Africa, Canada, The Middle East, New Zealand, The Pacific Islands, Papua New Guinea, South America, USA,
Our high performance team of sea freight service professionals offer many years' experience delivering shipping containers to Europe
Cargomaster delivers self-pack containers all over the world.
MOVING OVERSEAS SHIPPING CONTAINERS WITH CARGOMASTER – CALL 1300 767 136
CargoMaster: Your Reliable Shipping Partner for Europe!
Sea Freight Services, Consolidated and Full Container Loads, and More!
Europe, a continent comprising the westernmost peninsulas of Eurasia, holds immense beauty and cultural diversity. With over 20 years of experience in shipping containers overseas, CargoMaster is your trusted partner for hassle-free international shipping. Whether you're relocating or sending commodities, CargoMaster offers reliable and cost-effective solutions to Europe.

Covering about 10.18 million km2 (3.93 million sq mi), Europe is the second-smallest continent but packs a punch with its rich history and breathtaking landscapes. From the Arctic Ocean in the north to the Atlantic Ocean in the west, and the Mediterranean Sea in the south, Europe offers a variety of climates influenced by warm Atlantic currents. CargoMaster understands the unique climate conditions and can ensure your cargo is handled with care throughout the journey. As an important international organisation representing the European continent, the European Union (EU) and the Council of Europe play significant roles in shaping the region's political landscape. CargoMaster is well-versed in navigating the complexities of international shipping regulations and customs requirements. With our expertise, we can provide seamless shipping services to Europe, including door-to-port or door-to-door options.
Europe's geography is diverse, with a higher ratio of coast to landmass than any other continent. From mountainous regions in the south to low northern plains in the east, the continent offers a variety of terrains. CargoMaster understands the intricacies of loading and unloading cargo in different environments, ensuring your goods are handled efficiently and securely. Europe's economy is the largest on Earth, making it a hub for international trade. CargoMaster's extensive network and partnerships enable us to offer you competitive rates and efficient shipping solutions. Whether you're shipping full container loads (FCL) or have specialised cargo requirements, CargoMaster has the expertise to handle a wide range of commodities, including mining machinery, construction equipment, vehicles, and more.
When it comes to shipping containers to Europe, trust CargoMaster for reliable and prompt services. We understand the challenges of international shipping and work tirelessly to ensure your goods reach their destination safely and on time. Our team of dedicated professionals is committed to delivering exceptional customer service and tailored shipping solutions. When it comes to shipping to the Europe, rely on CargoMaster's know-how and expertise. As a trusted international shipping company with an extensive network and over two decades of experience, we are committed to delivering your goods to the Europe promptly and cost-effectively. Whether you require sea freight or air freight services, we have the solutions to meet.
Europe International Airport: Heathrow Airport
Europe Sea Port: ort of Antwerp-Bruges
Contact us anytime at 1300 767 136 to discuss your requirements and experience the difference of working with a trusted and experienced freight forwarder to Europe.
Typical Questions Callers Ask CargoMaster about Shipping to Europe
"What can be shipped in a container to Europe with CargoMaster?"
"You can send almost any type of legal goods in a shipping container to Europe. Please contact CargoMaster for further information."
"What are the dimensions of a standard 20-foot shipping container?"
"A standard 20-foot shipping container has dimensions of approximately 5.9m in length, 2.3m in width, and 2.3m in height. It can hold approximately 30 cubic meters, equivalent to a 3-bedroom house."
"What are the dimensions of a 40-foot container?"
"A 40-foot container measures approximately 11.9m in length, 2.35m in width, and 2.35m in height. If you need to ship a car along with furniture to Europe, a 40-foot container is ideal. It can hold approximately 60 cubic meters."
"What is the best way to pack a shipping container with CargoMaster?"
"When it comes to packing shipping containers, CargoMaster has years of experience and can provide valuable guidance. Distributing the cargo weight evenly, securing belongings with ratchet straps, using blankets and plastic wrap to protect furniture are some essential tips. Also, avoid loading cargo right up against the container doors to prevent spillage upon opening at the destination."
"How can I ship trucks, buses, and cars to Europe with CargoMaster?"
"CargoMaster has extensive experience in shipping cars and motor vehicles in containers from Australia to Europe. We offer professional blocking and bracing services for packing and shipping vehicles."
"What is the most cost-effective way to ship to Europe with CargoMaster?"
"The cost-effective method depends on the type of cargo you intend to transport. Shipping containers to Europe is the most popular option. However, when you contact CargoMaster, inquire about other shipping methods such as Break-Bulk, Flat Racks, Open Top Containers, High Cube Containers, and Project shipping to Europe from Australia."
"Is CargoMaster an international removalist to Europe?"
"CargoMaster specializes in delivering international shipping containers from Australia to Europe and worldwide. While we are not international removalists, we offer freight forwarding services, self-pack international shipping containers, and can recommend reputable Australian removalists if needed."
"What are the major ports in Europe where CargoMaster ships containers?"
"CargoMaster ships containers to all major ports in Europe, including Port of Rotterdam, Port of Hamburg, and Antwerp. We offer weekly sailings with fast transit times. Contact CargoMaster for Australia's guaranteed best shipping prices to Europe."
"Does CargoMaster collaborate with shipping companies in Europe?"
"Yes, CargoMaster works exclusively with AAA+ rated shipping lines, which are the world's leading lines. Feel free to consult CargoMaster for professional advice on shipping to Europe."
"Are all freight forwarders to Europe the same as CargoMaster?"
"No, not all freight forwarders are the same. It is crucial to be cautious when choosing a freight forwarder to send your goods to Europe from Australia."
"What should I consider when selecting a freight forwarder to Europe with CargoMaster?"
"When choosing a freight forwarder, carefully review their website details, including information about their company, experience, and establishment date. You can verify their incorporation date on the ASIC website, a free Australian Government service. Choosing the right freight forwarder is essential for a smooth shipping experience."
When importing vehicles, it is necessary to provide supporting documentation, such as purchase and delivery receipts, registration and insurance papers, and evidence of surrendering the vehicle for shipping.
If you do not qualify for concessions, you will be required to pay duty and GST.
"Happy shipping to Europe from CargoMaster!"
SHIPPING CONTAINER DIMENSIONS

20 ft Standard Dry (8'6″ x 8′ x 20′)
Weight: 4500lbs
Max Gross Weight: 66,139lbs
Interior Dimensions:
Length: 19′ 5″
Width: 7′ 8-⅛"
Height: 7′ 9-⅝"
Door Opening:
Width: 7' 8-½", Height: 7' 5-¾"

40 ft Standard Dry (8'6″ x 8′ x 40′)
Weight: 8500lbs
Max Gross Weight: 66,139lbs
Interior Dimensions:
Length: 39′ ⅜"
Width: 7′ 8-⅛"
Height: 7′ 9-⅝"
Door Opening: Width: 7' 8-½", Height: 7' 5-¾"

40 ft High Cube (9'6″ x 8′ x 40′)
Weight: 8750 lbs
Max Gross Weight: 68,008lb
Interior Dimensions:
Length: 39′ 4"
Width: 7′ 7"
Height: 8′ 9″
Door Opening: Width: 7' 8″', Height: 8' 5"
BREAK BULK
OUT OF GUAGE AND PROJECT SHIPPING EUROPE
CargoMaster offers weekly services for break bulk shipping and shipping large items overseas. These types of services vary greatly between shipment , this area of international shipping should be left to only a few true Australian heavy shipping specialists with many years' experience (like CargoMaster with 35 years transportation experience) Once again, you need to be very careful when choosing a international freight forwarders to handle the shipping of heavy items overseas this is a specialised transportation mode .choosing the wrong freight forwarder could be devastating and cost you heaps of money (there are plenty of stories of freight forwarders failing when it comes to shipping heavy machinery overseas.! The bottom line is Call CargoMaster if you need to ship heavy equipment from Sydney!

Dimensions of 20ft Flat Rack Container
Internal length 5.94 m / 19.5 ft
Internal width 2.35 m / 7.7 ft
Internal height 2.35 m / 7.7 ft
Tare weight 2,360 kg / 5,203.8 lbs
Payload capacity: 30,140 kg / 66,458.7 lbs
Cubic capacity 32.7 m³ / 1,154.3 cu ft

 Dimensions of 40ft Flat Rack Container
Internal length 12.13 m / 39.8 ft
Internal width 2.40 m / 7.9 ft
Internal height 2.14 m / 7 ft
Tare weight 5,000 kg / 11,025 lbs
Payload capacity: 40,000 kg / 88,200 lbs
Cubic capacity 62.2 m³ / 2,195.7 cu ft
At CargoMaster we strive to deliver cost effective sea freight services to business, government and private individuals.
"SAVE MORE, SAVE TIME" with CargoMasters' international self-pack shipping consolidation services to and from Europe.
CONTACT OUR TEAM TODAY CARGOMASTER WILL SAVE YOU TOO!
info@cargomaster.com.au
1300 767 136
CALL NOW! … with CargoMasters' international self-pack shipping consolidation services to
Europe!