SEA FREIGHT TO
PAPUA NEW GUINEA (PNG)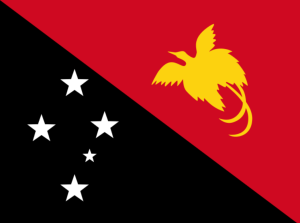 SEA FREIGHT FROM AUSTRALIA TO PAPUA NEW GUINEA
Freight services from Australia to Papua New Guinea
Australia's best Shipping container rates to Papua New Guinea
Over 20 year's experience shipping cars to Papua New Guinea
"Are You Thinking of Moving to Papua New Guinea from Australia, ask about Self-Pack your own shipping containers"
View Larger Map   |    Get Directions
Welcome to CargoMaster, Australia's renowned sea freight specialists to Papua New Guinea
Also servicing: Africa, Canada, Europe, The Middle East, New Zealand, The Pacific Islands, South America, USA,
Our high performance team of sea freight service professionals offer many years' experience delivering shipping containers to Papua New Guinea
Cargomaster delivers self-pack containers all over the world.
CargoMaster: Your Reliable Shipping Partner for Papua New Guinea!
Sea Freight Services, Consolidated and Full Container Loads, and More!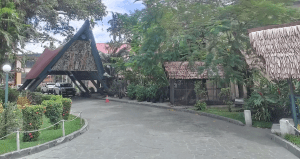 CargoMaster, is a sea freight company in Australia with over 20 years of experience in shipping containers overseas, offers reliable and efficient services to Papua New Guinea (PNG). With expertise in handling various types of cargo, including shipping containers, break bulk shipments, and project cargo, CargoMaster is trusted by families, businesses, and government departments. We operate regular shipping services from major Australian cities and also cater to regional centers upon request.
CargoMaster's extensive network throughout the PNG Islands ensures timely deliveries, even to remote locations. We specialise in transporting mining equipment, building materials, and industrial machinery, making them the go-to choice for businesses involved in trade with PNG partners. CargoMaster provides dependable break bulk, project cargo, and container shipping services to 16 ports across PNG.

Papua New Guinea, officially known as the Independent State of Papua New Guinea, is a linguistically diverse country located in Oceania. It gained independence in 1975 and is a member of the Commonwealth of Nations. With an area of 462,840 square kilometers, it ranks as the world's third-largest island country. The capital city, Port Moresby, is situated along the southeastern coast.
Economically, Papua New Guinea is classified as a developing economy with a strong reliance on subsistence farming. Agriculture and mineral deposits, such as gold, oil, and copper, contribute significantly to the country's GDP. CargoMaster assists in shipping a wide range of commodities, including mining machinery, construction equipment, vehicles, and more, to support PNG's economic development.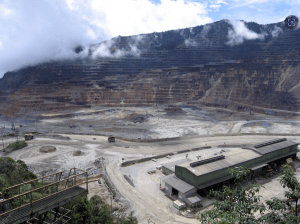 When moving overseas from Australia, it's crucial to consider the most suitable shipping options. CargoMaster offers Self Pack International Shipping Containers as a cost-effective alternative to expensive removalists. These containers can be delivered to your home for convenient packing. CargoMaster accommodates various container sizes, including 20ft and 40ft containers, high cube containers, 20 and 40 open-top containers, and flat racks.
For those considering self-packing, it's essential to pack the container securely and strategically. CargoMaster advises sealing and securing items to prevent shifting or damage during transit. Heavier items should be placed at the bottom, while fragile items must be properly padded. CargoMaster can provide packing materials to ensure the safety of your belongings.

Alternatively, international removalists offer door-to-door packing and transportation services, providing peace of mind for those who prefer professional assistance. While these services may come at a higher cost, We offer expertise in navigating customs regulations and ensuring the safe delivery of your goods.
Before embarking on an international move, it's important to understand the basics of shipping containers. This includes knowing what types of cargo are allowed, the insurance coverage provided, and weight restrictions. CargoMaster ensures compliance with regulations and offers comprehensive services to facilitate a smooth move from Australia.
In conclusion, whether you choose self-pack shipping containers or opt for professional removalists, careful planning and consideration are crucial for a successful international move from Australia. CargoMaster, with their extensive experience and range of services, including heavy shipping and logistics solutions, is your trusted partner in making the process simpler and less stressful. Contact CargoMaster today to discuss your specific needs and receive reliable assistance in shipping your belongings overseas.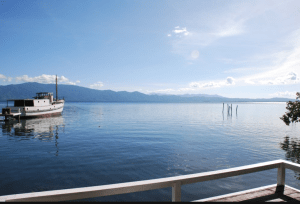 When it comes to shipping containers overseas, CargoMaster is your trusted partner. We offer competitive rates, reliable services, and personalized assistance tailored to your specific requirements. Contact us today at 1300 767 136 to discuss your overseas shipping needs and receive a detailed quote. Let CargoMaster make your international move a seamless and successful journey!
Partner with CargoMaster for your shipping needs to and from Papua New Guinea.
Contact us today to experience seamless and efficient sea freight services that meet your requirements.
Papua New Guinea International Airport: Port Moresby Airport (POM)
Papua New Guinea Shipping Port: Ports of PNG
Here are some common questions callers ask about shipping to PNG
"How much does it cost to ship a car from Australia to PNG?"
The cost of shipping cars to Papua New Guinea from Australia depends on the origin in Australia and the specific commodity being shipped. To obtain accurate pricing information, it is advisable to contact CargoMaster, an expert in shipping cars and machinery to PNG and its surrounding islands.
"How do I import a car into PNG?"
To import a car into PNG, it is recommended to contact CargoMaster for detailed guidance and information regarding shipping cars and machinery to PNG and its neighboring islands.
"Do you ship from Brisbane to PNG?"
Yes, vessels regularly sail from Sydney, Melbourne, Brisbane, Perth, Adelaide, Darwin, and Townsville to PNG, and the surrounding islands.
Here are some important points to know about shipping to PNG:
Prohibited and Restricted Items: Papua New Guinea has strict border control measures to protect its environment. Heavy fines and penalties, including imprisonment, apply for non-compliance. Certain items are prohibited and cannot be imported into PNG. These include objectionable material, weapons, equipment for using cannabis or methamphetamine, and items intended for criminal use. It's crucial to familiarize yourself with the restricted and prohibited items before shipping.
Permits for Specific Items:
Some items may require permits to be imported into PNG. Examples include ivory, tortoise or sea turtle shell jewelry, meat or food derived from protected species, medicines containing restricted substances, and various animal products. It is advisable to check the specific regulations and obtain the necessary permits when shipping such items.
Medications:
Controlled drugs, including those containing pseudoephedrine, may have restrictions on importation. Non-compliance can lead to heavy fines and potential imprisonment. Prescription medications, accompanied by a valid doctor's prescription, are generally acceptable.
Concessions for Returning Residents:
If you are returning to PNG or immigrating after spending 21 months or more overseas, you may be eligible for concessions on vehicles, boats, and motorcycles, whether they accompany you or are transported separately.
Importing Motor Vehicles:
Importing vehicles into Papua New Guinea involves significant costs beyond the purchase price. These costs include freight, insurance, import duties (ranging from 40% to 110% of the vehicle's import value based on motor size), Import GST of 10%, broker fees, quarantine clearance fees, port handling fees, car safety inspection fees, and registration fees. It's crucial to be aware of all associated costs before purchasing a vehicle. Vehicles left at a customs wharf for more than 30 days may be forfeited to the State of Papua New Guinea.
When importing vehicles, it is necessary to provide supporting documentation, such as purchase and delivery receipts, registration and insurance papers, and evidence of surrendering the vehicle for shipping.
If you do not qualify for concessions, you will be required to pay duty and GST.
TRANSIT TIMES FROM AUSTRALIA TO PNG
Sydney to PNG: 8-12 Days
Melbourne to PNG: 14-20 Days
Brisbane to PNG: 18-32 Days
Fremantle (Perth) to PNG: 18-32 Days
Hobart/Launceston to PNG: 16-22 Days
Canberra to PNG: 14-22 Days
Townsville to PNG: 14-22 Days
Darwin to PNG: 14-22 Days

AUSTRALIA TO PNG REGULAR PORTS OF CALL 
Below Ports can handle vessels 150m length and drawing 10 meters:
RABAUL (PGRAB)
ORA BAY (PGROR)
MADANG (PGMAG)
KIMBE (PGKIM)
Below smaller Ports in PNG:
 BUKA (PGBUA)
ALOTAU (PGGUR)
VANIMO (PGVAI)
KAVIENG (PGKVG)
KAVIENG (PGKVG)
KIETA (PGKIE)
WEWAK (PGWWK)
LIHIR ISLAND (PGLNV)
Shipping containers to Port Moresby, Lae and other. CargoMaster offers weekly shipping containers to PNG  from Sydney, Melbourne, Brisbane, Perth and Adelaide, Townsville and Darwin. When sea freight shipping to PNG you have two options, consolidated sea freight (shared container) or full container loads.
SHIPPING CONTAINER DIMENSIONS

20 ft Standard Dry (8'6″ x 8′ x 20′)
Weight: 4500lbs
Max Gross Weight: 66,139lbs
Interior Dimensions:
Length: 19′ 5″
Width: 7′ 8-⅛"
Height: 7′ 9-⅝"
Door Opening:
Width: 7' 8-½", Height: 7' 5-¾"

40 ft Standard Dry (8'6″ x 8′ x 40′)
Weight: 8500lbs
Max Gross Weight: 66,139lbs
Interior Dimensions:
Length: 39′ ⅜"
Width: 7′ 8-⅛"
Height: 7′ 9-⅝"
Door Opening: Width: 7' 8-½", Height: 7' 5-¾"

40 ft High Cube (9'6″ x 8′ x 40′)
Weight: 8750 lbs
Max Gross Weight: 68,008lb
Interior Dimensions:
Length: 39′ 4"
Width: 7′ 7"
Height: 8′ 9″
Door Opening: Width: 7' 8″', Height: 8' 5"
BREAK BULK
OUT OF GUAGE AND PROJECT SHIPPING
PAPUA NEW GUINEA
CargoMaster offers weekly services for break bulk shipping and shipping large items overseas. These types of services vary greatly between shipment , this area of international shipping should be left to only a few true Australian heavy shipping specialists with many years' experience (like CargoMaster with 35 years transportation experience) Once again, you need to be very careful when choosing a international freight forwarders to handle the shipping of heavy items overseas this is a specialised transportation mode .choosing the wrong freight forwarder could be devastating and cost you heaps of money (there are plenty of stories of freight forwarders failing when it comes to shipping heavy machinery overseas.! The bottom line is Call CargoMaster if you need to ship heavy equipment from Sydney!

Dimensions of 20ft Flat Rack Container
Internal length 5.94 m / 19.5 ft
Internal width 2.35 m / 7.7 ft
Internal height 2.35 m / 7.7 ft
Tare weight 2,360 kg / 5,203.8 lbs
Payload capacity: 30,140 kg / 66,458.7 lbs
Cubic capacity 32.7 m³ / 1,154.3 cu ft

 Dimensions of 40ft Flat Rack Container
Internal length 12.13 m / 39.8 ft
Internal width 2.40 m / 7.9 ft
Internal height 2.14 m / 7 ft
Tare weight 5,000 kg / 11,025 lbs
Payload capacity: 40,000 kg / 88,200 lbs
Cubic capacity 62.2 m³ / 2,195.7 cu ft
At CargoMaster we strive to deliver cost effective sea freight services to business, government and private individuals.
"SAVE MORE, SAVE TIME" with CargoMasters' international self-pack shipping consolidation services to and from Papua New Guinea
CONTACT OUR TEAM TODAY CARGOMASTER WILL SAVE YOU TOO!
info@cargomaster.com.au
1300 767 136
CALL NOW! … with CargoMasters' international self-pack shipping consolidation services to
Papua New Guinea!