INTERNATIONAL SEA FREIGHT
"International Sea Freight Specialists"
"CargoMaster KNOW HOW , 35 years EXPERIENCE"
CALL NOW: 1300 767 136
SEA FREIGHT COMPANY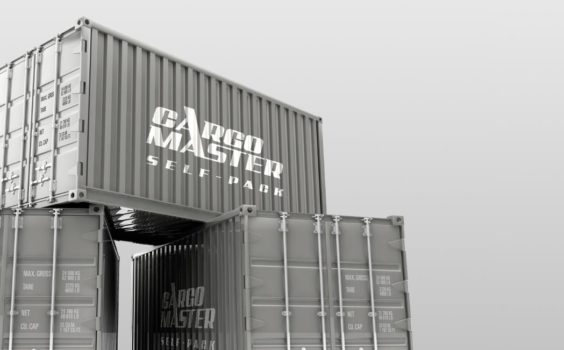 "Shipping Containers with security, integrity and professionalism"
SEA FREIGHT
CargoMaster International Sea Freight Services are available from all of Australia's capital cities. There are re a lot of different types of sea freight services starting with the largest being bulk carriers carry a range of different types of cargo including iron ore, coal, LPG and various other commodities shipped and transported by bulk carriers throughout the world.
CargoMaster is a specialist sea freight shipping provider of what is termed "dry cargo" shipping (non-perishable cargo) from and to Australia, for the most part the majority of shipments handled by CargoMaster are shipping containers (both 20' and 40') including 40' high cube containers.
All types of cargo can be transported in international shipping containers from personal effects for customers relocating or moving overseas shipping containers from Australia, right up to the international shipping of heavy and large items like heavy industrial machinery and construction equipment. International Freight Forwarders like CargoMaster works with project cargo, meaning large contract shipments, usually for construction projects or heavy industrial projects Over the years CargoMaster has moved all types of machinery and equipment from and to Australia, for example some of CargoMasters shipments include  emergency recovery equipment (for a major oil spill in the Gulf Of Mexico) to the USA, snow ploughs from Canada to Australia, military equipment from the USA to Australia, agricultural machinery from the UK to Australia. Excavators and Bulldozers from Fremantle to Dubai, tunneling machinery from the UK to Australia, Bulky and Fragile hospital equipment from Australia to Lusaka, Mining machinery to Africa, PNG and NZ, building materials to the Pacific Islands the list is huge and endless.
International Sea Freight is the most cost effective way to move larger type commodities around the world. Mostly Shipping Containers moving from Australia are transshipped at an international port during the transportation, however some destinations do not require transshipment ,Singapore for example is a direct port of call from Australia. Vessels sail weekly from Perth, Adelaide, Melbourne Sydney and Brisbane. Container carrying vessels also depart from Newcastle, Townsville, Darwin and Port Hedland. Another service offered by CargoMaster is coastal container shipping around Australia,  a cost effective way of transporting large and heavy goods by sea instead of rail or road.
"Vessels sail weekly from all Australian Capitals"
CALL CARGOMASTER: 1300 767 136 (Nation wide)
CargoMaster is one of Australia's most trusted sea freight companies CargoMaster is a Sea Freight Company A At CargoMaster we offer  International Sea Freight Services from and to The South Pacific, Africa, Asia ,Europe North and South America and the Middle East.
CargoMaster International Freight Services are available to government, large and small business and Individuals . CargoMaster offers pick-up international sea freight pick up and delivery services all around Australia.
Looking for International Sea Freight Services . Call CargoMaster , offering a broad range of sea freight shipping container solutions CargoMaster will work with you to plan your and develop an schedule for your shipment based on your specific requirements.
Call CargoMaster if you require  International Sea Freight Services to / from Australia. International Sea Freight services for International Shipping Containers and break bulk cargoi, Full container loads and Part Container loads International Shipping to over 450 cities around the world !
International Sea Freight for Machinery, Industrial equipment, cars, buses, trucks, excavators, bulldozers Construction Equipment, Emergency Recover Equipment, Boxes, Pallets to most major international gateways
Sea Freight Import / Export Freight Services include:
Break Bulk and out of Gauge Shipments
International Shipping of Heavy Machinery
Self-Pack International Moving Containers ( 20′ / 40′ )
High Cube International Shipping Containers
Moving Overseas Shipping Containers
International Motor Vehicle Shipping
"Vessels sail weekly from all Australian Capitals"
"Shipping Containers with security, integrity and professionalism"
CALL CARGOMASTER: 1300 767 136 (Nation wide)
INTERNATIONAL SEA FREIGHT SERVICES
As mentioned above CargoMaster provides a wide variety of sea freight services, including Self Pack International Shipping Containers, for customers moving overseas shipping containers, 20′ and 40′ containers, 20′ and 40′ Flat Racks, Break Bulk shipments of all weights and sizes and project cargo. Vessels sail weekly from the gateway ports Sydney, Melbourne, Brisbane, Fremantle, Port Hedland, Darwin and Townsville.
CALL CARGOMASTER TODAY
TEL: 1300 767 136 NATIONWIDE
" A Secure and Established International Sea Freight Network"
MORE ABOUT INTERNATIONAL SEA FREIGHT CONTAINERS 
Sea freight services are mostly used to transport goods around the world cost effectively. The majority of "dry" (non-perishable) sea freight into and out of Australia is transported in containers in container vessels. This does not include Bulk sea freight of course. For example, iron ore is transported from Port Hedland in Western Australia  to Asia.(mostly China) and other parts of the world. Did you know Australia is the words largest exporter of bulk iron ore shipping over 900 million tons of iron ore in bulk carriers in 2020!  Bulk carriers transport Australia's iron ore and coal, these two commodities would be by far Australia's biggest export products. Australia exported approx. 80 billion dollars' worth of iron ore in 2020, a huge amount of money, as everyone knows most of Australia's iron ore goes to China, however  Australia exports iron ore to other countries too.
CargoMaster handles mainly sea freight shipping containers and break  bulk cargo and project shipments. Did you know there are approx. 20 million shipping containers around the world and combined will do over 200 million trips in one year! You will often see shipping containers stacked at terminals around Australia, it would be fair to say that there isn't much in the way of commodities that isn't moved in a container at some poin t in time.. Shipping containers have only been around for 20-25 years (approx.) The introduction of shipping containers for transporting commodities around the world made international trading, quicker, more streamlined and importantly much safer for workers loading and unloading vessels. All certified shipping containers have an alphanumeric code, the container code is always noted on shipping documentation as a way of identifying one container and its contents from another.. The most common type of containers are 20ft containers (6 meters long and weight approx. 2 ton) and 40ft containers (12 meters long and weight approx. 4 ton) . If you want to know more about shipping containers, sizes, availability, prices etc just give CargoMaster a Call..
CALL CARGOMASTER NOW TEL: 1300 767 136
Priority Sea Freight with CargoMaster
Sea freight consolidation
Popular Sea Freight Destinations