SEA FREIGHT TO CANADA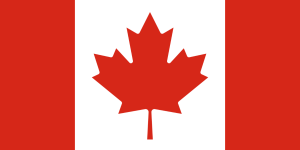 SHIPPING CONTAINERS FROM AUSTRALIA TO CANADA
Freight services from Australia to Canada
Australia's best Shipping container rates to Canada
Over 20 year's experience shipping cars to Canada
"Are You Thinking of Moving to Canada from Australia, ask about Self-Pack your own shipping containers"
View Larger Map   |    Get Directions
Welcome to CargoMaster, Australia's renowned sea freight specialists to Canada
Also servicing: Africa, Europe, The Middle East, New Zealand, The Pacific Islands, Papua New Guinea, South America, USA,
Our high performance team of sea freight service professionals offer many years' experience delivering shipping containers to Canada
Cargomaster delivers self-pack containers all over the world.
CargoMaster: Your Reliable Shipping Partner for Canada!
Sea Freight Services, Consolidated and Full Container Loads, and More!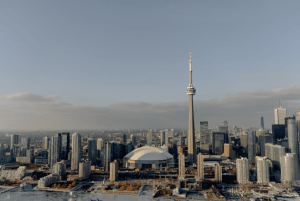 Looking to move overseas and need a reliable shipping solution? Look no further than CargoMaster! With over 20 years of experience in shipping containers overseas, CargoMaster is your go-to provider for seamless and efficient international relocations. Whether you're relocating to Canada or any other corner of the world, we've got you covered.
Canada, the second-largest country in the world, offers a diverse landscape and a thriving economy. CargoMaster understands the unique requirements of shipping to Canada and can handle all types of commodities in shipping containers, from mining machinery and construction equipment to cars, trucks, boats, and more. With CargoMaster, you can trust that your goods will be transported safely and securely to their destination.

We offer a wide range of shipping equipment suitable for sea transportation to Canada, including popular options like 20ft and 40ft containers, high cube containers, and open top containers. Our expert team will assist you in choosing the right container size and type for your specific needs.
When you choose CargoMaster, you have the flexibility to pack your container yourself or opt for our convenient packing services. We can arrange the delivery of an empty shipping container to your location in Australia, or you can utilize our packing yards for hassle-free packing. Our self-pack international shipping containers provide a cost-effective alternative to expensive removalists, saving you money while ensuring the security of your belongings.

At CargoMaster, we pride ourselves on offering comprehensive shipping solutions. Whether you require a door-to-port or door-to-door service for your shipping containers to Canada, we have you covered. Our extensive network and partnerships enable us to provide efficient and reliable transportation services to various destinations worldwide.
Planning an international move can be overwhelming, but CargoMaster is here to simplify the process. We offer valuable guidance and support to ensure a smooth relocation experience. Whether you choose self-pack shipping containers or prefer to hire professional international removalists, we have the expertise to assist you every step of the way.

At CargoMaster, we prioritise the safety of your belongings during transit. If you opt for self-pack shipping containers, we provide packing materials such as boxes and bubble wrap to protect your items. Our team advises on proper packing techniques, such as sealing and securing items, placing heavier items at the bottom, and padding fragile goods. With CargoMaster, you can have peace of mind knowing that your goods are in safe hands.
For those who prefer a hassle-free moving experience, we offer the option to hire international removalists. Our trusted partners specialise in door-to-door packing and transportation of goods across the globe. They ensure compliance with customs regulations and provide comprehensive insurance coverage for your belongings.
As you plan your move, it's essential to be well-informed about shipping containers. CargoMaster can guide you through the process, answering questions such as what type of cargo can be shipped, insurance coverage, and weight restrictions. Our aim is to make your international relocation as smooth and stress-free as possible.
When it comes to shipping containers overseas, CargoMaster is your trusted partner. We offer competitive rates, reliable services, and personalized assistance tailored to your specific requirements. Contact us today at 1300 767 136 to discuss your overseas shipping needs and receive a detailed quote. Let CargoMaster make your international move a seamless and successful journey!
Partner with CargoMaster for your shipping needs to and from Canada.
Contact us today to experience seamless and efficient sea freight services that meet your requirements.
Canada Airports:  Transport Canada
Canada Ports: Canada Port Authorities
North American Free Trade Agreement (NAFTA)
U.S.-Mexico-Canada Agreement (USMCA)
SHIPPING CONTAINER DIMENSIONS

20 ft Standard Dry (8'6″ x 8′ x 20′)
Weight: 4500lbs
Max Gross Weight: 66,139lbs
Interior Dimensions:
Length: 19′ 5″
Width: 7′ 8-⅛"
Height: 7′ 9-⅝"
Door Opening:
Width: 7' 8-½", Height: 7' 5-¾"

40 ft Standard Dry (8'6″ x 8′ x 40′)
Weight: 8500lbs
Max Gross Weight: 66,139lbs
Interior Dimensions:
Length: 39′ ⅜"
Width: 7′ 8-⅛"
Height: 7′ 9-⅝"
Door Opening: Width: 7' 8-½", Height: 7' 5-¾"

40 ft High Cube (9'6″ x 8′ x 40′)
Weight: 8750 lbs
Max Gross Weight: 68,008lb
Interior Dimensions:
Length: 39′ 4"
Width: 7′ 7"
Height: 8′ 9″
Door Opening: Width: 7' 8″', Height: 8' 5"
BREAK BULK
OUT OF GUAGE AND PROJECT SHIPPING CANADA
CargoMaster offers weekly services for break bulk shipping and shipping large items overseas. These types of services vary greatly between shipment , this area of international shipping should be left to only a few true Australian heavy shipping specialists with many years' experience (like CargoMaster with 35 years transportation experience) Once again, you need to be very careful when choosing a international freight forwarders to handle the shipping of heavy items overseas this is a specialised transportation mode .choosing the wrong freight forwarder could be devastating and cost you heaps of money (there are plenty of stories of freight forwarders failing when it comes to shipping heavy machinery overseas.! The bottom line is Call CargoMaster if you need to ship heavy equipment from Sydney!

Dimensions of 20ft Flat Rack Container
Internal length 5.94 m / 19.5 ft
Internal width 2.35 m / 7.7 ft
Internal height 2.35 m / 7.7 ft
Tare weight 2,360 kg / 5,203.8 lbs
Payload capacity: 30,140 kg / 66,458.7 lbs
Cubic capacity 32.7 m³ / 1,154.3 cu ft

 Dimensions of 40ft Flat Rack Container
Internal length 12.13 m / 39.8 ft
Internal width 2.40 m / 7.9 ft
Internal height 2.14 m / 7 ft
Tare weight 5,000 kg / 11,025 lbs
Payload capacity: 40,000 kg / 88,200 lbs
Cubic capacity 62.2 m³ / 2,195.7 cu ft
At CargoMaster we strive to deliver cost effective sea freight services to business, government and private individuals.
"SAVE MORE, SAVE TIME" with CargoMasters' international self-pack shipping consolidation services to and from New Zealand
CONTACT OUR TEAM TODAY CARGOMASTER WILL SAVE YOU TOO!
info@cargomaster.com.au
1300 767 136
CALL NOW! … with CargoMasters' international self-pack shipping consolidation services to
New Zealand!